At my institution at Prestbury in July 1995, Bishop David reminded us to expect and plan for change. However, within the changes we have seen there are some important constants for which I give thanks, most of all the prayerful support and faithful worship of many, including a special thanksgiving for those who have come to the daily Eucharists and Offices which sustain a priest's ministry.
Within our churches, many highlights spring to mind. I give thanks for:
the co-operation and support of my colleagues;
the partnership for the past ten years with Fr Michael and Gill, whose faithful ministries and wisdom have meant more than I can say;
our curates: Fr Nicholas, Fr Paul Kish and Fr Grant; the appointment of Fr Paul Iles as a house-for duty priest, and the ordination of Fr Peter;
the support of our 'retired' priests, of Linda our Reader, of Churchwardens, past and present, and of the Parish Administrator;
the establishment of professional youth work culminating in the appointment of Andy Macauly;
the support, wisdom and individual service of our Ministry Leadership Team;
the quiet work of the Bereavement Support Team;
and the faithful service of so very many in so many capacities - too many to list.
I also give thanks for:
the establishment of the Prestbury and All Saints' Team Ministry;
the founding of our weekly Celebrate! Service;
the refurbishment of St Nicolas';
the conservation of All Saints';
leading the Governors of our two Schools, and the knowledge that the chairmanship is in good hands.
And, on a personal level, I give thanks for:
being Rural Dean and becoming an honorary Canon of Gloucester Cathedral;
being chaplain to the Racecourse and County Chaplain of Gloucester SJAB;
membership of the Diocesan Advisory Committee for the care of churches.
For all my mistakes, failures and shortcomings, my apologies. Much has happened in the life of our churches, but for growth in spiritual ways there is much to be done. Our primary purpose must always be to worship God, be strengthened and fed by our loving Lord, and to live in the Spirit. Nothing must deflect it.
Vicky, my strongest support throughout, joins me in sending her love.
Please go on praying for us - as we shall pray for you all, without exception.
Fr Stephen
---
Once again this Advent the Holy Family figures will be travelling around our parish visiting the homes of people from each of our congregations. The two sets of crib figures will leave St Mary's and St Nicolas' on Advent Sunday to spend two or three nights with someone before being delivered to the next hosts and eventually returning to church on Christmas Eve.
This little parish pilgrimage has proved very popular in the last couple of years but if you haven't heard about it yet, the idea is that making space in our homes to welcome the figures can help us make space in our hearts to welcome the real Jesus. There is a little prayer that you can use at home if you like and a book into which people are invited to put a thought or reflection, a favourite poem, a photo or a drawing. Above all we hope that as the Holy Family is passed from one home to another, people will take time to offer hospitality to one another, perhaps a cup of tea or a brief chat, reminding us that Christ does not just bring us to God but to one another.
Journey with Jesus isn't just for families with children but rather for anyone who thinks it might help them prepare for Christmas. If you'd like to know more or sign up to be a host, please contact Sylvia McKenzie at St Mary's or Linda Biggs at St Nicolas'.
---
We recently purchased a set of eight new bell ropes. It took a year for the order to be delivered. Each rope is 50ft long and has a black/gold/green sally. The top ends (above the sally) are made of pre-stretched polyester – a new departure for us but well proven in other towers for its hardwearing properties. This material is also less sensitive to weather changes. Ordinary bell ropes shrink when the atmosphere outside is damp which necessitates adjustment by the ringers. The bottom of the ropes (mainly below the sally) is made of the traditional hemp, which is less abrasive to the hands.
We were able to pay for the ropes from Tower funds (the profit from weddings mostly). The total cost for all eight was £1,118.60. We hope that we do not have to replace them too often! The worn ropes were new at the time of the bell restoration in 1996.
On the evening of Sunday 17 September eight of our ringers gathered early in the evening at the tower to ring a 'Date Touch' of 2006 changes. In order to get the right number of changes two methods were involved: 966 changes of Plain Bob Triples and 1040 changes of Plain Bob Major. The date touch was conducted by Adam Vellender prior to his return to university.
Jenni Scruton
[Nineteen-year-old Adam, reading Mathematics at the University of Wales, Aberystwyth, has just been elected Tower Captain at the church of St Padarn in Llanbadarn Fawr, which has a ring of ten bells. Adam started ringing at St Mary's Prestbury at the age of about nine years. Editor]
---
Belated congratulations to Mary Eyre, who earlier this year was awarded an MBE for her services to sport. Mary was unable to make the journey to Buckingham Palace, so a reception was arranged at the East Gloucestershire Club in April and she was presented with the award by Henry Elwes, Lord Lieutenant of Gloucestershire.
Mary has given life-long service to hockey. She was a formidable goal-scorer and was selected to play for England from 1946-1949. She has also represented her territory at cricket and in 1953 reached the quarter-finals of the Ladies' Doubles at Wimbledon. She became an international umpire for both hockey and tennis. Over the years Mary has given much encouragement and support, sharing her knowledge and experience by coaching and training players and officials at all levels of the game. She has coached generations of children in schools and continues to be a very strong supporter of junior hockey. She finally stopped coaching small boys in football and cricket at the age of 77!
Mary was baptised at St Mary's church and has lived in Prestbury all her life. She attended Cheltenham Ladies' College from the age of five to eighteen, and later taught at Charlton Park. In her speech of acceptance Mary paid tribute to her friend Sheila Davson, who also taught at Charlton Park and then the Ladies' College. Both Mary and Sheila can usually be seen at the Thursday Eucharist in St Mary's.
Editor
---
Congratulations to Gwen and Fred Barratt on sixty years of marriage. They were married in All Saints' church on 19 October 1946 and celebrated their anniversary with a family party at home. The following day they held a tea party in the WI Hall, where they were joined by over seventy friends from Prestbury and from WI branches across the county. The afternoon ended with cake and champagne.
Editor
See their photograph taken in 2001 at A Celebration of Marriage
---
After such a long and busy period away from us all it was only when Shirley Brown and I enquired whether Father Michael wanted any refreshments during his Holy Land Talk that he remembered that it had been entered in his diary many months earlier! His reaction was: 'Yes please, an interval break with something to wake them up because I expect I'll send them all to sleep!'. Those of us present (forty-odd in all) a month or so later know that that was a long way from the truth.
The start was a little delayed due to 'technical hitches'. These were resolved via Father Michael's mobile phone and the wisdom of Andy Macauly. The warm and friendly atmosphere which it generated lasted all evening. It was not a 'talk about' but a genuine sharing of the experience. I felt that I had been a member of the pilgrims' group – balancing surprising, moving moments with the brash touristic element of the local population. Underneath the layers of splendour at the various churches and shrines there was so often the basic rock that Christ would have trod, the claustrophobic tangle of ancient streets, the barren expanse of rocky hillside above Bethlehem, relieved only by the movement of a genuine shepherd leading his sheep up to reach the fragile bloom of spring grass. The hills and mountains around the Sea of Galilee had a majestic beauty with such rich vegetation and trees, a world away from the bare rocky harshness of Bethlehem and packed buildings of Jerusalem.
Jesus, whose life was secure and comfortable as a skilled tradesman in Nazareth, needed great willpower to sacrifice such calm and beauty and fresh air for a path he knew led only to death. He must have felt a very bitter sadness as he turned away from the Lake for the final time.
Father Michael's confession that he had put off visiting the Holy Land because he was unsure of what his reactions to it would be struck a chord within me and probably others present. His discovery that it has made the New Testament more real than ever made me think again and think hard.
Lynda Hodges
---
After the Holy Land Talk refreshments Lynda was asked for the following recipes:
Cheese Spread
Ingredients
2 oz bread crumbs (fresh white)
6 oz cheese (strong cheddar, grated)
2 oz tomatoes (skinned and depipped)
2 oz butter
1 small onion, skinned and chopped fine
1 small egg
Method
Mix grated cheese with chopped tomato, onion, butter and egg and breadcrumbs. Put all in saucepan and heat gently till blended together. Beat well till smooth. Cool, stirring regularly. Serve on bread or biscuits or in sandwiches.
Apple and Nut Cake
Ingredients – cake
10 oz plain flour
¼ teaspoon baking powder
½ teaspoon bicarbonate of soda
pinch of salt
6 oz granulated sugar
4 oz soft margarine
1 egg
3 tablespoons milk
8 oz apples peeled and chopped small
Ingredients – topping
1½ oz melted butter
4 oz soft brown sugar
1 tablespoon flour
2 teaspoons ground cinnamon
2 oz chopped nuts
Method
Sift all dry ingredients together. Rub in margarine. Beat egg and milk together then stir into dry ingredients. Pour mixture into a well-greased nine inch square cake tin. Turn oven on to 180°C (350°F, gas mark 4). Combine all the topping ingredients together and sprinkle as evenly as possible over the cake. Bake in oven for approximately ½ hour or until firm. This cake can be eaten cold or warm, perhaps as a pudding with cream or custard.
---
People in Prestbury first became aware of Jack Beaver when he moved to Abbeyfield about ten years ago. Here he quickly found a friend, a true friend, in Reg Viveash, who occupied one of the rooms upstairs. They became a very familiar sight to everyone as they walked around the village together, or headed off on a more ambitious trek into town — Reg so slim, tall and energetic, in every way the perfect gentleman, but his new-found friend more hesitant. Jack's eyesight was already in decline. He generally wore dark shades over his eyes and used a white stick, more as a rangefinder than an aid to walking.
In church they were a touching sight as they made their way to the altar rail, holding hands so that Jack wouldn't fall. They looked for all the world like two little schoolboys — except that somehow ninety years had passed them by. They were both born in 1907. I was made forcibly aware of this, soon after Jack moved to Prestbury, when I stopped to talk to Reg in Tatchley Lane. I think he must have just passed his birthday, perhaps it was his ninetieth (I don't recall exactly), which provoked me to congratulate him. 'Ninety! I can hardly believe it. You're looking so fit and active!' Well, this was more than Jack could stand. After a minute or so he interrupted: 'I'm just as old as him' he said. I was equally surprised in his case. 'Well, you're both doing wonderfully well' I said soothingly. (In fact Reg was senior by a few months.) But the years finally caught up with them. Jack's sight became more dark and clouded. He was one of the founding members of the local Macular Degeneration Society, though he soon found that attending the meetings was too difficult. And soon his hearing was becoming a problem too.
Reg Viveash's strength deserted him and he died peacefully in 2003. So Jack found himself without a companion for his daily walks. But he was always grateful if someone stopped to talk with him as he made his way hesitantly around the perimeter of the playing field. 'Why don't you call in when you're walking past?' I said one day, and soon he was doing so regularly. He liked to sit in my workshop trying to figure out what kind of instruments I was working on, and often went away puzzling over how they worked. A few days later he would come back with lots of questions, which I tried to answer. 'Ah, now I see!' he would say.
We talked about his early life in Bristol, how he dreamed of matriculating and going on to university, but his father, who was very strict with him, wouldn't allow it. So he left school at sixteen and worked for the gas company, where he was to remain for many years. In 1932 Jack married his childhood sweetheart, Kathleen, the only true love of his life. Her family had long before accepted him more or less as their son, but her father insisted that she should finish her college course before they married. Their two daughters, Ann and Ruth, both now live in Highnam, near Gloucester.
One of Jack's favourite hobbies was spinning and weaving, which he started when he was still at school. He told me that he puzzled out how it was done and then built himself a large loom at which he loved to sit after a day's work, creating yards of cloth, of which he showed me a sample. He dyed the wool, span it himself, and with it created the cloth. It was in two tones of blue, very neatly woven, with a distinctive pattern, of which he told me the name, but sadly I have forgotten. It was, he assured me, a very relaxing activity. 'You forget all about the troubles of the day when you sit weaving.' He was a founder member of the Avon Guild of Spinners, Weavers and Dyers and sometimes went into local primary schools to talk about weaving and spinning.
We talked about his first motor car, and family holidays, and the old farm house he bought at Almondsbury, when their girls had left home. He and Kathleen were very happy there until the most harrowing day in Jack's life when he came home to find his wife lying in the stone flagged passageway, where she had fallen in the morning. Unable to move she had lain there all day waiting for him to return. So the dream ended right there and then. Jack insisted that they move to a nearby bungalow in the village, and they purchased and moved in only a matter of weeks.
He paid his last visit to me on the morning of 25 September, when I was least expecting him. Some clients were in the workshop, who had travelled some distance to see the progress on their old piano. I was amazed to see Jack because, quite frankly, he had been so terribly weak only the day before. My wife, Ann, walked back to Abbeyfield with him, and saw him into his room, but he collapsed about half an hour later.
Jack died on 6 October 2006. His funeral took place on 17 October at St Mary's, Prestbury, followed by cremation. His ashes will be scattered in the churchyard at Almondsbury where he left Kathleen, so many years ago.
Michael Cole
---
St Mary's Junior School has undergone its OFSTED inspection.
'Congratulations on achieving an excellent OFSTED report. To be judged Good in the new style OFSTED is a tremendous achievement.' Jo Grills, Director of Learning and Development for Gloucestershire
May I share the following comments from the OFSTED report which substantiate these congratulations:
Overall effectiveness of the school
Prestbury St Mary's is a good school, its strength captured in the observation of one parent who wrote 'this school has a near perfect balance of fun, enthusiasm and good teaching.'
The school's Christian background has a strong influence on pupils' outstanding personal development.
Achievement and standards
Pupils of all abilities achieve well.
Standards are well above average in English, Mathematics and Science by the time pupils leave the school at the end of Year 6.
Personal development and well being
The considerable maturity of those in Year 6 illustrates pupils' outstanding personal development and well-being.
Teaching and learning
The strength of the school's good teaching lies in its exciting lesson activities.
Expectations are high, discussion is challenging…, learning is fun.
Curriculum and other activities
The school's good curriculum successfully promotes learning because it gives as much attention to providing exciting and creative experiences as it does to ensuring basic skills are secure.
Care, guidance and support
Pastoral care is outstanding… as one parent commented, in this school 'every child really does matter'.
Leadership and management
The energy and vision of senior managers form the driving force behind the school's good leadership and management. Staff members and pupils alike have caught this ready enthusiasm.
The school knows itself well and has a clear view of where it needs to go, because it examines its work in detail.
I hope this gives you a flavour of the report and the reason why we may all feel proud of our local church school. We are never complacent but for a moment perhaps we can pause and celebrate.
Daphne Philpot, Chair of Governors
---
Part 2: Ignatian Spirituality
The second stage of my Sabbatical Journey took place in the middle of May. This time I drove myself to North Wales, although I almost did not make it, having to be towed off the M6 in heavy rain! Fortunately a very helpful mechanic in a garage near Stafford was able to identify the problem, repair the car and put me back on the road, all in just two hours!
My destination was St Beuno's Jesuit Spirituality Centre, which is set amidst some beautiful scenery in the Vale of Clwyd, near St Asaph. Built originally in the 19th century as a Jesuit Seminary, the rather imposing building is now used to run retreats and training programmes following the Ignatian Tradition.
St Ignatius of Loyola was a Spanish saint of the early 16th century. During many months of painful convalescence after being wounded in battle, he wrote his 'Spiritual Exercises', literally a manual of religious exercises. Just as we exercise to keep fit and well, so we should exercise to maintain a healthy spiritual life and the exercises are a time for intimate contact between God and the retreatant, the person undertaking the exercises, usually during a retreat of thirty days.
My retreat was only for eight days and was conducted in silence. The only speaking was during the daily worship or with my spiritual guide whom I met with each day for about 45 minutes. He was a Filipino Jesuit and he adapted the Exercises so that I could at least experience a flavour of them. Most of each day was spent with scripture. My guide would suggest a Bible passage, or passages, for me to read, to reflect on and to pray with. When we met together, I would tell him some of the things which had surfaced during my prayer time and we would discuss those things and reflect on them prayerfully together.
The first evening we were sent away with a passage from John's Gospel, chapter 1, verses 35-39. I remember noting in my journal the luxury of having over twelve hours to spend with just four verses of scripture! I still remember how powerful, at the start of that retreat, were Jesus' words from that passage: 'come and see'. The more I turned those four verses over in my mind, the more personal that invitation became – 'come and see': an invitation, as it turned out, to explore prayerfully some of the Bible and in doing so to discover a more personal relationship with Jesus.
The Ignatian style of prayer tends to be categorised by praying with the imagination: particularly imagining oneself to be in the bible story that one is praying with. Most often, this style of prayer will use passages from the Gospels: accounts which involve Jesus. However, the Ignatian Exercises begin, quite literally, at the beginning, with Ignatius encouraging us to consider creation and why God created us. I then found myself, on my first full day, being given the 23rd psalm to pray with! 'How familiar', I thought and yet it was quite amazing how many things began to surface as I spent some time praying with the psalm rather than just reciting it, or singing it to its familiar hymn tune.
As the retreat progressed I moved through various passages of scripture which included the call of Abraham, the annunciation to Mary, the narratives of Jesus' birth, childhood and baptism, then on into Jesus' mission, spending quite some time on his teaching and his miracles, before moving into the more painful areas considering his passion and death and then finally, the joy of his resurrection.
Despite some very heavy and persistent rain during my stay, I was able to walk each day in the grounds and some of the surrounding countryside. I was also able to attend a simple daily Mass in the beautifully re-ordered chapel as well as some time each evening with my fellow retreatants (about twenty of us) in the presence of the exposed sacrament. Most importantly, we were very well-fed, which in my experience is essential for a successful retreat!
Fr Michael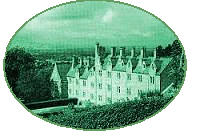 St Beuno's Ignatian Spirituality Centre
---
Thank you to everyone who helped on the day and in advance with the collection at Waitrose in October. It was exhausting and demanding, but worth it. We raised £520 and also handed out over 100 leaflets and raised the PPY profile considerably. There are many more people now who know that good work with young people is being done in Prestbury and Pittville.
The three yellow collecting boxes were bought by Prestbury and Pittville Youth. If anyone would like to borrow the boxes at any time for use by another charity please contact Tricia Wilson on 01242 572017 or tricia.wilson
ppy.org.uk.
---
It has been a fantastic month or so for the wider church to share in what the youth work is all about. The Our Voice film premiere and then the Youth Team Commissioning! There were so many positives which were evident: the creative and confident faith of the young people; the depth in numbers and commitment of the youth work team; the hard work and organisation of the executive committee and the enthusiastic support from members of our congregations. It is great to see God at work through so many people – thank you all for your contribution!
One event which people may not have been aware of was the collection at Waitrose organised by the executive committee for Prestbury & Pittville Youth funds. Through the perseverance of many individuals over £500 was raised! This highlights an important truth behind the work which happens – that local giving is vital for the continuation of the work of PPY. Local giving helps ensure the long term stability of the organisation, gives us more flexibility over the projects we undertake and makes it more likely that other funders will support us, as they can see our work has local support.
Would you, as well as your continued prayers, consider giving regularly to Prestbury & Pittville Youth? Gill Wood (01242 515941) would be happy to provide the necessary paperwork. Even a small regular gift will make such a difference!
Andy Macauly

The Youth Team with Bishop Michael on 1 October 2006
---
Over the past few weeks Pittville Youth Action Group have been hard at work in St Mary's Churchyard. They have been undertaking such tasks as clearing round the stream, neatening the path edges and weeding overgrown graves.
Pittville Youth Action Group is a group of students from Pittville School who are engaged in practical and community work as an alternative to being in school on Wednesdays. Last year's group also attained the valuable ASDAN bronze and silver challenge awards. Aspects such as team work, confidence and employability skills are key to the programme.
This year's group of 14 and 15 year olds have shown themselves to be hardworking and resourceful. I have really enjoyed working with them on this project – it has also sparked some interesting chats about church and faith. We hope you like the work that has been done. If you have ideas for other tasks or projects the group could undertake in the local area please do get in touch with myself.
Andy Macauly
---
On 7th October the Friends of All Saints' invited us to 'meet' the architects.
Firstly Fr Brian Torode introduced John Middleton, showing slides of buildings Middleton had designed in his native Yorkshire, including houses, schools and railway stations. Middleton moved to Cheltenham in the 1840s and All Saints' is the second of his five churches here, the others being St Mark's, Holy Apostles, Ss Philip & James and St Stephen's, plus an extension to St Luke's. Fr Brian recommended that if possible we should visit all these churches and have a good look inside to see the intricacies of Middleton's style.
The second presentation was by Andrew Townsend, the architect responsible for the current restoration at All Saints'. He showed us detailed 'before' and 'after' photographs taken from all angles; particularly interesting were those looking down at the church from the mobile platform. A lot of the high-level stonework has been repaired in situ rather than being removed to ground level. The major work has been the roof, the existing brown tiles supplemented by new contrasting orange ones in a fetching design of horizontal lines, dots and zig-zags. The grey weathered carving round the west door has also been restored and is now a bright shade of white.
A very interesting afternoon was rounded off by excellent cakes and tea.
Frances Murton
---
This tiny church and congregation made me feel very humble. They managed to put everything you can conjure up with the word 'Harvest' into two packed days.
We had the works: a fantastic array of tractors, large and small, ancient and modern, plus equally varied ploughs, lapping back and forth across a vast field ploughing rich ground beautifully. The noise and smell very authentic!
The drive into the village and walk back from the car park and ploughing match field to the church was enlivened by scarecrows the likes of which are rarely seen: they drove cars, climbed trees, warned traffic of the speed limit, pushed a push chair (and occupant), and lazed on benches in the sun.
In the church the windows and pillars were garlanded in fruit, vegetable and top grade flower arrangements which blended and used the autumn colours in a highly professional manner. Tea, fresh rolls filled to order and home made cakes were dispensed around tables in the 'font café' whilst volunteers and local charities marketed their goods inside and outside the church. Every hour we all stood quietly whilst different clergy from all around North Cheltenham talked briefly of the harvest, then we sang all the old favourite hymns, one every hour, and said a short and simple prayer. Visitors really did stop and sang very lustily.
I helped look after their church records, all the old records brought over from the Gloucester records office specially for the occasion. From noon till 4pm there was only one brief moment when nobody was relative hunting. During this time a children's service took place in the South aisle of the lovely old church and there was a big gathering of youngsters, singing, speaking out and bashing or crashing or blowing all kinds of instruments.
At about five o'clock I ambled back down the lane to my car and found that most of the ploughing field was turned over but a gang of tractor drivers was now feeding the vast old threshing machine with genuine wheat sheaves. Grain shot out one side whilst straw avalanched out of an end to be forked into an old baler machine driven by one of the vintage tractors. A small but sturdy rick of straw bales grew as I watched, not closely, because I was back in my childhood, in a Sussex farmyard watching the same machine and smelling the wheaty dust. Thank you, Elmstone Hardwicke, you brought me down to earth so happily!
By the way, a family christening also took place in the chancel at 2 o'clock. Nothing seemed impossible in that pretty small space! The infant looked exquisite, dark and elfin in billowy white lace. I heard later he was christened Archie, God bless you little one, what a wonderful start.
Lynda Hodges
---
We knew we were in for something different as Elmstone Hardwicke is set outside the town in the heart of farming country and we were not disappointed. As Gill and I turned off the A4019 Tewkesbury Road toward Elmstone Hardwicke we were greeted by several scarecrows. Every house had one. As we proceeded one stepped out to remind passers by of the 30 mph speed limit. They certainly set the mood for the weekend – it was obvious the whole village had worked together for this to happen. The first car park was full so we drove through the village centre to the next – more scarecrows greeted us and we came across the ploughing competition at Villa Farm. I counted fourteen tractors from the Severn Vale Vintage Club pulling the ploughs in remarkably straight lines. Another was powering the threshing mill made by Ransomes of Ipswich.
On arriving at St Mary Magdalene's church we found Fr Michael and Anna had beaten us to the top of the tower. We paid our pound and climbed up to greet them. The staircase and ladder were very narrow and not to be used by the faint hearted. The bells that once called people to prayer had lain silently for many years. We descended the steps to the sound of a harvest hymn being sung. Fr Stephen was conducting a Sacred Spot, a hymn and a short prayer on the hour.
The back of the church had been turned into a splendid café and around the church were displays of several crafts and artwork. Everywhere people were busy, friendly and welcoming. Gill noticed the floor tiles were the same as at St Mary's, only in better condition.
As we were eating our lunch the Gloucestershire Morris men were striking up and had attracted a crowd as they danced just outside the church. The ladies were amused by the Fool who went about among them in a most familiar manner.
The parish registers were on display and gloves were available for those who wished to turn the pages. A new register was started in 1879 and the book is still being added to to this day. On page 3 is written on 5 August 1880 Elizabeth Nalder Viveash was baptised. Any relation I wondered?
At three o clock it was time for Neil Jones, the Reader, to conduct another Sacred Spot. We sang All Things Bright and Beautiful because the children were coming into church in readiness for their short Harvest service. We learned some of the letters of HARVEST can be arranged into other words. We HAVE food; we SHARE with others or people STARVE.
Meanwhile the ploughing contest was proceeding well. There we were joined by Neil, who told us all about the congregation. Although it was small everyone was very enthusiastic and was given a job! Neil welcomes the proposed North Cheltenham Mission Area. Each church has so much to offer each other, bringing new insights into each other's way of life.
Time to go and more waves from the scarecrows.
Brian Wood